allan serna.
computer science graduate from
georgia tech.
about me.
---
Hola Mundo,
My name is Allan and I was born and raised in the Country Music capital of the world. I was intrigued by the world of technology from a very young age when I first heard of video-calling. The thought of two people in two different locations communicating through video caught my attention, making me wonder about how a random device has the ability to capture an image thousands of miles away and transmit it. These thoughts would follow me for the rest of my childhood and teenage years, as I would oftentimes find myself playing video games and wondering how it is possible that my video game character knows that I am telling it to move in certain directions or perform certain actions. Eventually, I heard about Computer Science through Microsoft and knew that I wanted to learn about the intricacies of Technology through my higher education. Fast forward to 2015 (where video calling has become a basic norm), I moved further south to attend one of the nation's Top 5 Public Universities, the Georgia Institute of Technology.
At Georgia Tech I learned how to build systems to exploit computing's abilities to provide creative outlets, in addition to, designing, building, and evaluating systems that treat humans as the central component. My early programming courses began with Python, though they quickly became Object Oriented Programming (OOP) languages like Java. I was also exposed to C, C#, D3, JavaScript, amongst other programming languages through my school courses. Aditionally, throughout my time at Tech, I worked as a technical support technician at the College of Computing. I helped maintain our college's filesystems and networks, in addition to troubleshooting numerous of reported issues on a daily basis. Though, my interest in the web was inspired by a project based class where I tackled ReactJS for the very first time. And ever since, I have sought to learn more about the framework and how to apply it in the real world. That skill and curiosity would eventually lead me to my first internship position as a Full-Stack Software Developer at Dispersive Networks. There, I was extremely involved with ReactJS and exposed to Redux, and as I was responsible for planning and developing a complex web application (all demos and code are available below) from start to finish. This included working with API's developed in GoLang and testing them with PostMan, as well as, implementing algorithms for proper CRUD operations on my tree implementation. Once my term was over, I quickly found another position and was hired as an intern at New Balance as a Front-End Web Developer. At NB, I worked with the site teams of USA and Canada to implement web designs into the site (in HTML and CSS). This included working with applications such as Jira to properly keep track of assignments and Salesforce to deploy my code into production. Some special projects I had the opportunity to work with while I was there included several landing page designs and NB's Basketball page with NBA Star Kawahi Leonard.
Now as a recent grad, I continue seeking ways to develop as I am constantly taking online courses during my downtime (especially during this pandemic). My interests remain on the Web as my aspirations revolve around Full-Stack Development, though I do plan on expanding into more work with Mobile Applications in the very near future. Ideation is my favorite part of development, therefore eventually I would like to begin my own Start-up.
I have been blessed to work on a variety of different projects with all sorts of people and am only seeking to grow more; therefore, I invite you to learn more about me through my listed experiences and projects below. Thank you.
Allan Serna
my skills.
programming languages.
JavaScript , HTML , CSS , Java , Python , GoLang , D3 , C# , C ,
frameworks & libraries.
React (JS & Native) , Redux , NodeJS , Express, Unity, Selenium
back-end services.
Firebase, MongoDB , AWS (API Gateway , Lambda , DynamoDB )
applications.
Visual Studio Code , GitHub , GitLab , Adobe Photoshop , Adobe Xd , SalesForce , Jira , Bitbucket , Unity, Postman , GarageBand, Final Cut Pro
additonal skills.
Graphic Design , Visual Medias , Video Production , Audio Production , Interpreting/Translating (Spanish/English)
my experience.
Full-Stack Software Developer Contractor.
July 2020 - current.
TallySight. Remote Start-up
- Currently working on the front-end of the new UI redesign release, with ReactJS and Next.js
- Revamped the uploading in admin portal, to reduce errors for the content team by implementing a dynamic excel-like table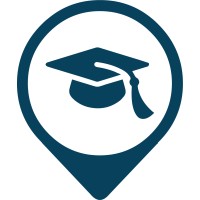 React/Redux Web Developer Contractor.
May 2020 - current.
Scholars. Remote Start-up.
- Utilized Firebase with data handling CSV parsers in JavaScript for our student-recruiting software that allows companies to upload, manage, and store talent through action creators in Redux.
- Designed platform podcast page and career guidance resources in ReactJS using Material UI and Tailwind CSS.
- Participated in weekly Scrum estimation meetings to plan projects and coordinate work assignments.
Front-End Web Developer Intern.
Aug. 2019 - Dec. 2019.
New Balance. St. Louis, MO.
- Developed page banners, product headers, navigator tiles, and marketing emails using HTML, CSS, and JavaScript. 🖥 SAMPLES
- Optimized product page load times by up to 25% by compressing graphics and minifying CSS, ex. 2.86s to 2.16s.
- Peer-reviewed other team members' code, checking for responsiveness and cleanliness of code implementation.
- Scripted a web crawler with a Chrome Webdriver from Selenium that scans merchandise and detects price and stock changes through data handling and CSV file i/o with Python. ⌨️ CODE
Full-Stack Software Developer Intern.
May. 2019 - Aug. 2019.
Dispersive Networks. Alpharetta, GA.
- Built a CRUD web application with ReactJS and Redux that manages permissions for certain applications based on positions in a visual workflow tree, streamlining the onboarding process. ⌨️ CODE 🖥 DEMO
- Implemented various tree updating algorithms like insertion, deletion, editing, and drag & drop.
- Furthered the project by developing a dashboard that shared further info. and added search & sort functionality. ⌨️ CODE 🖥 DEMO
- Utilized RESTful API's with GoLang and performance-tested them with Postman.
WebDev Services Student Administrator.
Jan. 2019 - May 2019.
GT Technology Services Organization. Atlanta, GA.
- Administered faculty and staff webpage databases through phpMyAdmin and Apache and mySQL servers.
- Configured virtual machines as development environments with CentOS, PHP7, and Drupal7.
- Designed the default webpage used within our department with Adobe Photoshop.
Helpdesk Technical Student Associate.
Jan. 2017 - Jan. 2019.
GT Technology Services Organization. Atlanta, GA.
- Reviewed hardware and software issues with student, faculty, and staff laptops, and helped them find a quick resolution through in-person visits or via email.
- Managed open tickets and completed thorough documentation of the issue at hand and identified if there was any need for an issue to be escaleted to a senior technician.
my education.
Post-Grad Courses & Certifications.
May 2020 - Present.
LinkedIn Learning & Udemy. view account.
- The Complete React Native + Hooks Course by Stephen Grider
- AWS Serverless APIs & Apps by Maximilian Schwarzmüller
- Learning Amazon Web Services (AWS) for Developers by Bear Cahill
- Modern React with Redux by Stephen Grider
Georgia Institute of Technology.
Aug. 2015 - May 2020.
Bachelor of Science in Computer Science. Atlanta, GA.
- Graduated with Higher Honors and as a SanDisk Scholar
- Major GPA: 3.6, Cumulative GPA: 3.4
- Focuse: People & Media (HCI)
- Minor: Sports, Society, and Technology from the GT School of History and Sociology
Hume-Fogg Academic High School.
Aug. 2011 - May 2015.
High School and Cambridge Research Diploma. Nashville, TN.
- Graduated Top 10% of the class from the #49 Nationally Ranked High School in the United States.
- Performed a 2 year Cambridge Research on immigration issues from Latin America to the United States.
- 2x All-District, 2x All-Regional, 2x All Mid-State, 1x All-State, 1x All-Star Athlete for Men's Varsity Soccer.
my projects.
---
Dispersive Interactive Visual Workflow

A user-facing interactive visual workflow tree for the new version of Dispersive's Service Provider with ReactJS. This workflow tree engages our API and allows users/groups/devices to obtain certain permissions (e.g. for certain applications) based on their positioning within the hierarchy of the tree.

Yokogawa Production Management Portal

A dashboard web application created for Quality Assurance Engineers at Yokogawa so that they could actively review the performance of each of their assembly lines.

Purplepundit.appspot.com

React web application that seperates the latest news articles according to their liberal & conservative bias using the NewsAPI and Media Bias Fact Checker.

Dispersive Service-Prov Dashboard

A management system created for Dispersive's clientel's devices. Users can add, edit, delete, and search for certain devices within their system.

Machine Learning with Online Game

Current Project

A just-for-fun machine learning project where I am helping an online character learn how to efficiently cut down trees. I am using a library called Robotjs for the automation and collecting and storing my data with MongoDB and Express. Credit to Ben for the introduction. More information of the ML itself will be added to the GitHub readme the closer I am to getting finished.

Stock Web Applet

A small web applet that allows users to keep track of stocks and calculate profit gains and losses, as well as, equity percentages. I created this applet withthe purpose of practicing with React's hook features (useState, useEffect). Data was fetched from the Finnhub API.

RingAlert

Collaborated on a device prototype (initial steps towards ring prototype) that alerts important contacts when found in danger. This project was developed in React and uses the Twilio API for messaging integration and various web modules to capture location and Bluetooth connectivity. (PWA)

Joe's New Balance Shoe Tracker Script

A python script that checks New Balance's outlet store website, Joe's, and checks for price changes (+/-) and new arrivals, as well as, removals amongst sneakers and clothing and exports them as a csv file.

(Selenium & ChromeDriver)

Illuso: A Labyrinth of Magic Game

This video game was created in the Georgia Tech CS 6457 Video Game Design Class. The game is called Illuso and showcases a magician character trapped in a magical labyrinth who must gather magical playing cards to acquire new abilities and escape!

(Unity)

Investing Into Your Education Visual

Data visualization that allows you to interact with data about income and higher education from various U.S. colleges of 2009.

Water Source Android Application

A crowd-sourced water quality measurement application for my CS 2340 Final Project.
contact me.
---
Nashville, TN, US
allanserna@gatech.edu